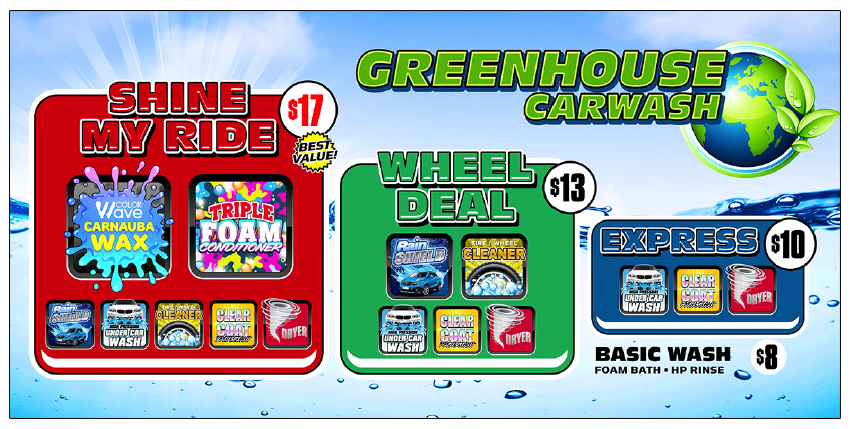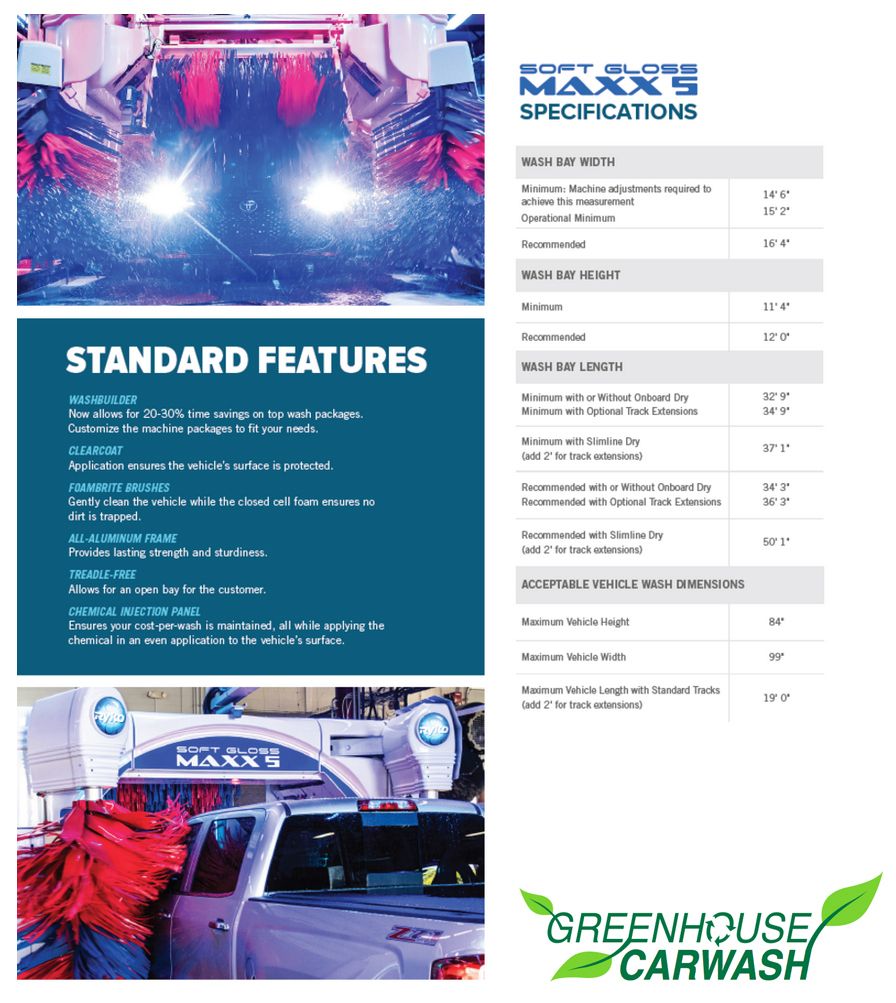 Did you know?
52% of american car owners wash their cars less than once a month and 15% NEVER wash their cars.

Getting a car wash and wax regularly can gain 2% to 4% MPG Fuel Economy.

Rain and snow contain dirt and pollutants from the air (acid rain) that can eat your car's finish.  After acid rain falls on your vehicle, the water evaporates, leaving a film of acid.  Concentrated by sunlight, this acid can become so strong that it will "eat" through your car's finish, ruining the paint and appearance.

Professional car washes use a fraction of the water involved in driveway washing, conserving water!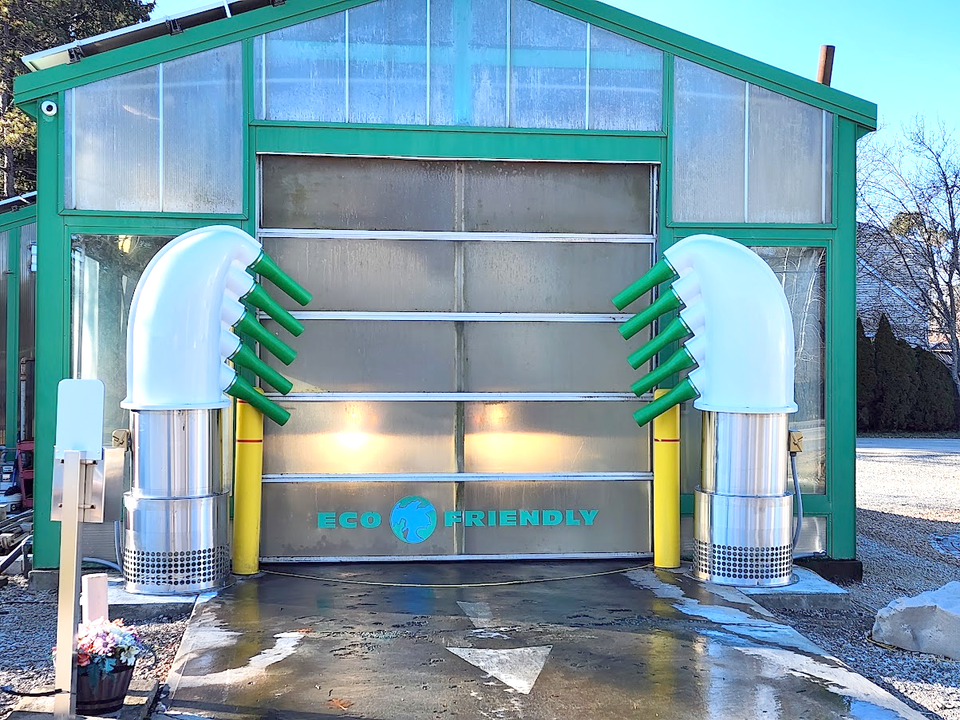 New State of the Art Drying System
Air dryers for streak-free shine

50 second dry time

Never makes contact with your vehicle

ECO

: No cloth to the land fill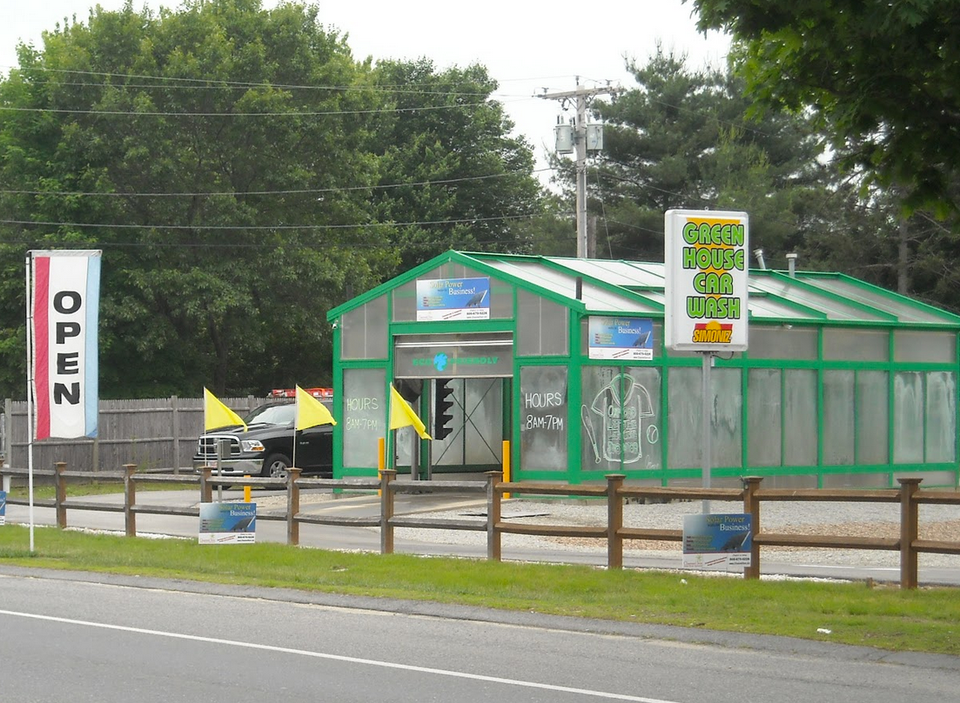 Translucent Building Design
Great visibility while inside the car wash

Clear view of vehicle in front and/or behind

Instructional signage for ease-of-use

ECO

: Design allows heat in from suns rays