ABOUT US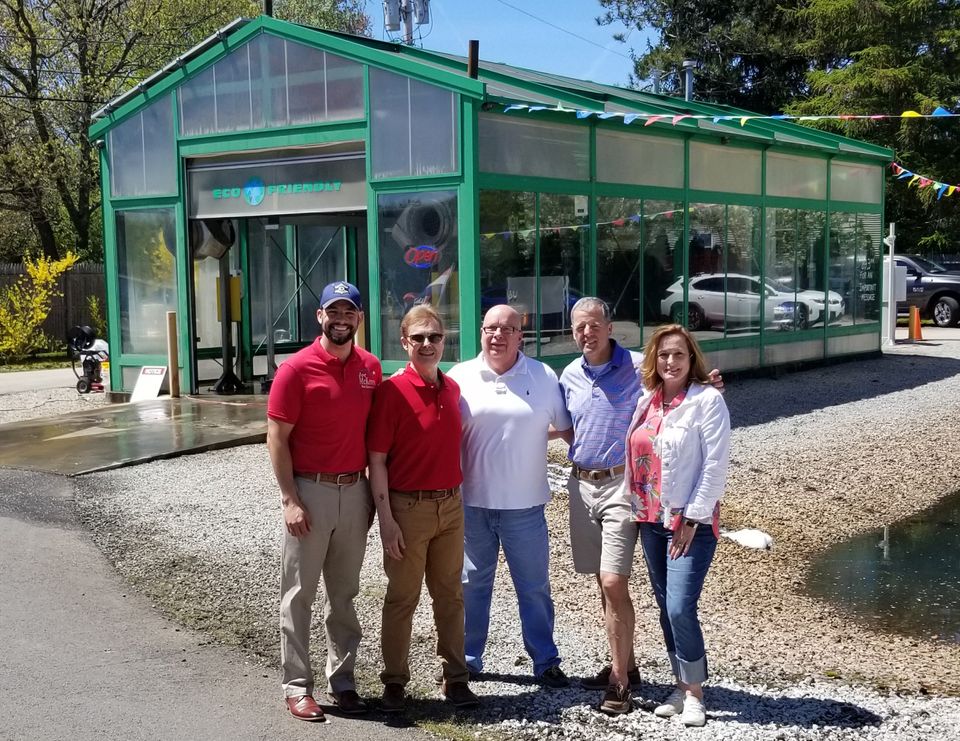 Hello and welcome to Greenhouse Eco-Friendly Car Wash!
We are Eco-friendly because we proudly use SIMONIZE biodegradable soaps and waxes.  We reclaim post-wash water, filter it three times and re-use it!  We use high output, low voltage lighting.  Our greenhouse style building allows sunlight to illuminate and warm our building - reducing our demand for fossil fuels.  Lastly, we use high volume air dryers rather than paper or cloth to dry your vehicle.  This means NOTHING goes to the landfill!
Powered by Solar
On July 1st, 2009, we installed 35 photovoltaic solar panels on the roof facing due south.  We were the first automatic car wash in Massachusetts to go solar!  You can feel good knowing that you're cleaning your car,  supporting local business, and not hurting the environment while doing so.
Satisfaction Guaranteed
Here at Greenhouse, your satisfaction is Guaranteed!  If you are not satisfied with your experience here, please use our website contact form or call Mark at 617-519-1871.  All feedback is greatly appreciated!
PHOTO:
  State Rep Joe McKenna, Dennis Luukko past WDO President and Paint Manager at Aubuchon Hardware, John Milas, Director at WDO Chamber of Commerce, Owner Mark Marzeotti and his wife, Maribeth Marzeotti, Realtor/Broker - Remax Advantage 1